Northern California
Locations
Here are the locations and sample schedule I service through Northern California. Call to be added to the scheduled routes.*
I sincerely look forward to serving you at your door!
📍 

2457 Grove Way, Suite 200 Castro Valley, CA 94546
🕑

Mon - Fri 8:00 AM - 5:00 PM
MONDAYS ARE AVAILABLE BY APPOINTMENT ONLY (we all need a day off)  But in an emergency please Give us a call!
Tuesday
ALAMO
DANVILLE
DUBLIN
PLEASANTON
SAN RAMON
FOSTER CITY
SAN MATEO
BURLINGAME
BELMONT
SAN CARLOS
MOUNTAIN VIEW
SUNNYVALE
CASTRO VALLEY
CAMPBELL
LOS GATOS
SAN JOSE
CONCORD
PLEASANT HILL
WALNUT CREEK
MODESTO
MANTECA
SACRAMENTO
FAIR OAKS
ORANGEVILLE
FOLSOM
GRANITE BAY
ROSEVILLE
ROCKLIN
LINCOLN
NORTH HIGHLANDS
ELK GROVE
SACRAMENTO
WEST SACRAMENTO
WOODLAND
DAVIS
VACAVILLE
FAIRFIELD
SUSIUN CITY
BENICIA
PRUNEDALE
SALINAS
CARMEL
PACIFIC GROVE
MONTEREY
MARINA
MORGAN HILL
NAPA
SONOMA
Thursday
CITRUS HEIGHTS
CARMICHAEL
SACRAMENTO
DAVIS
LOS GATOS
WATSONVILLE
APTOS
SANTA CRUZ
SCOTTS VALLEY
FREMONT
SAN JOSE
MORGAN HILL
MILPITAS
GILROY
SANTA ROSA
WINDSOR
SAN ANSELMO
SAN RAFAEL
HEALDSBURG
NOVATO
SAN LEANDRO
OAKLAND
SAN FRANCISCO
SOUTH SAN FRANCISCO
TRACY
LODI
ELK GROVE
STOCKTON
FREMONT
MILPITAS
SANTA CLARA
SAN JOSE
CAMPBELL
OAKLAND
MILL VALLEY
ALBANY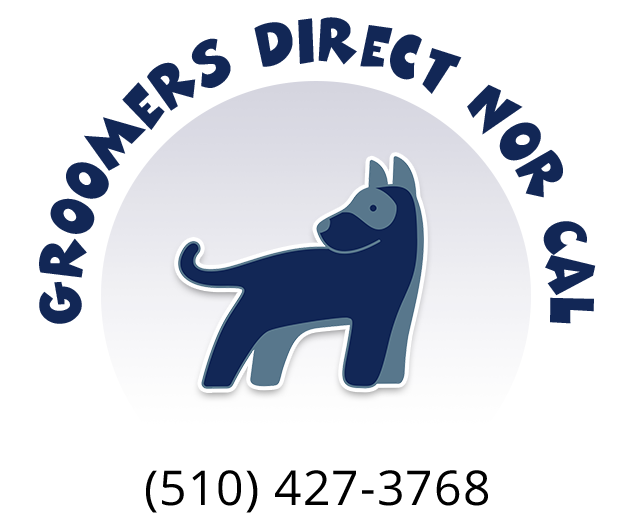 We know that finding the right supplies for you and your business is a choice not to be taken lightly. That's why we drive to you, and offer free delivery so that we may walk you through the supplies and sample products.
BOOK AN APPOINTMENT ▸
Contact Details:
Groomers Direct Nor Cal
2457 Grove Way, Suite 200
Castro Valley, CA 94546
510) 427-3768
Groomers Direct Nor Cal 2
021.  All rights reserved.
Web Design by 1FineDesign